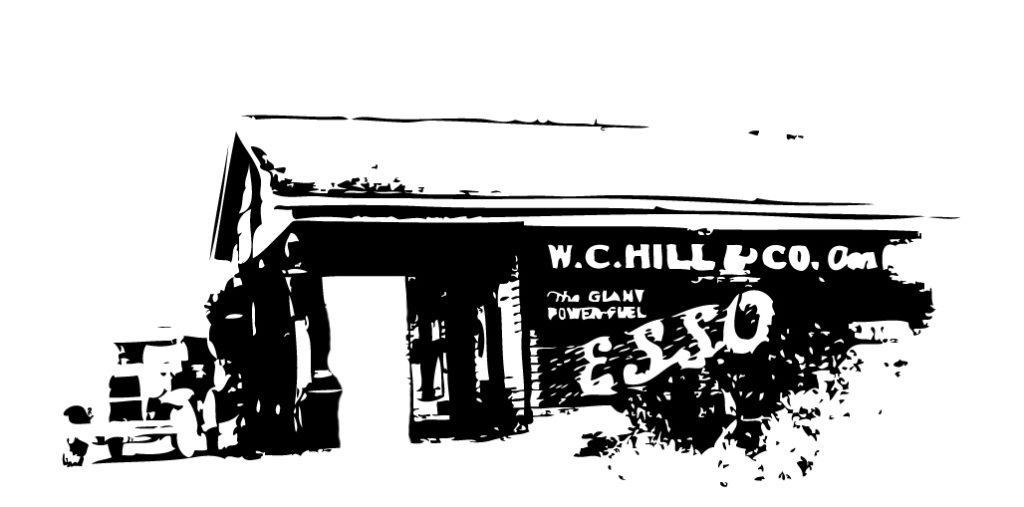 W.C. Hill opened W.C. Hill & Co. in July of 1927 as a general store serving the community of Cana, VA and the surrounding areas. Over the years, our store has sold a little of everything—from oil filters and tires, to shoes, to the perfectly decorated birthday cake, to nails, and any of your grocery needs. Ike Godsey of the Waltons and Nels Olsen of Little House on the Prairie had nothing on the varied offerings that W.C. brought into the area. On opening day, July 8th, W.C. sold his first bag of coffee (or can, we aren't sure which) to Howard Hill for 35¢.
The Hill family is a family of coffee lovers. We honor W.C.'s hard work and dedication to the family business by naming our coffee brand W.C. Hill & CO.
We offer two blends and a decaf.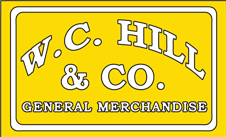 For our 90th Anniversary, we present to you our Anniversary Blend. This blend combines the boldness of an espresso and a caramel sweetness with chocolate notes. This blend features beans from Indonesia, Africa, and the Americas
Celebrate with us 90 years and five generations of the Hill family making a living on a piece of land that Grandpa Hill said wasn't good for farming. He was right. It was good land to build a family and a business! $12.99 – 12 oz bag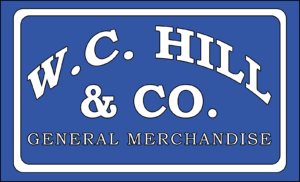 Our 1927 Blend combines the bright acidity and caramel sweetness of the Bourbon varieties of Central America with the earthy, smooth full-bodied nature of Indonesian varieties. This blend features 3 coffees roasted to 2 profiles, a Vienna and a Full City, for the perfect medium-dark blend.
This "old school" coffee is what the old timers will call a good cup of joe. It's the java that will get you kicking high and ready to head off to the apple orchard for a day of picking or to the barn for a day of packing. $12.99 – 12 oz bag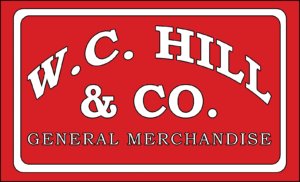 Our Hill Brothers Blend is our French Roast. It is dark and intense yet sweet and robust with notes
of chocolate and toasted caramel. A 3 bean blend at 3 roast profiles to add sweetness and complexity, this French Roast blend is not your typical burned bean.
Hill Brothers Blend is named in honor of two sets of brothers. W.O. and Oscar worked not only in the store together, but also had a family apple orchard called Hill Brothers & Sons. Oscar's sons, Todd and Tim, grew up working in both businesses and it is their love for dark roast coffee that started our coffee venture. $12.99 – 12 oz bag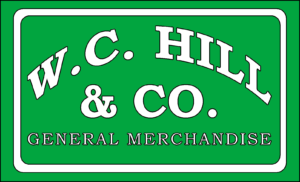 Finally, we offer our Decaf 1927 Blend. This is Barbara's preferred blend. If you love coffee, but want to avoid being wide-eyed at 3:00 AM, this is the blend for you. It has the same taste as our 1927 Blend but won't give you the jitters.
All of our coffee is certified organic by Stellar Certification Services, Inc. It is also a FairTradeTM Certified product. We believe in directly supporting a better life for farming families through fair prices, direct trade, community development, and environmental stewardship. $13.99 – 12 oz bag
Want to order online? Visit our online store: wchill.co